Nolan Ryan Jersey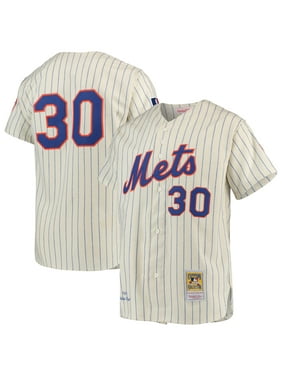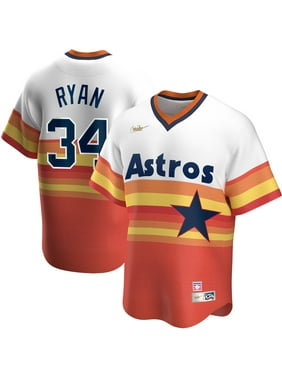 One of the best pitchers to throw a baseball since 1960, he dominated the game of baseball for four decades after being called up late during the 1966 MLB season. That pitcher is Hall of Famer Nolan Ryan who pitched in the Majors across the 1960's, 1970's, 1980's and finished his record breaking career in 1993.
Ryan who was referred to as the "The Ryan Express", put together a resume that warranted the Nolan Ryan Jersey to be retired by not one but three different teams (California Angels, Houston Astros and the Texas Rangers).
Ryan who was born in Refugio, Texas and was raised around the Woodsboro area before moving to Alvin, Texas when he was just six years old.  Ryan played his high school baseball at Alvin High School where he caught the attention of Red Murff who was a scout for the New York Mets as a sophomore. The success continued for Ryan after putting together a 19-3 record as a senior while striking out 211 batters and set what was the schools single game record for strikeouts in a game with 21 over a seven inning game.
This success wasn't looked past and the Mets wouldn't give up on Ryan during the 1965 MLB draft. Ryan was drafted during the 10th round of the 1965 draft. After signing Ryan was sent to the Marion Mets in the Florida Instructional League, Ryan would finish the season going 6-9 with 150 strikeouts in just 120 innings. In the following season Ryan put together 17-4 record between class A and class AA ball where he strikeout 307 total batters in just 202 total innings. The dominating performance earned Ryan a call up to the New York Mets roster to finish the season.
Nolan Ryan Autograph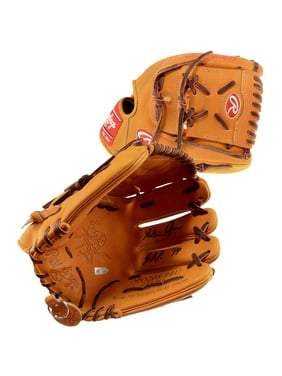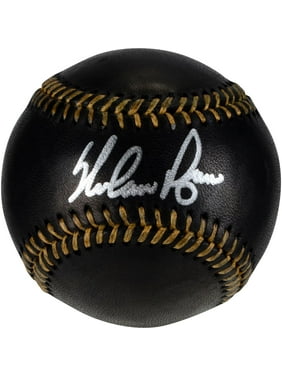 After an entire season spread out in the Minors in 1967 and dealing with injuries, Ryan rejoined the Mets big league club in 1968 and he would never see the minors again during the remainder of his pitching career. In his first full season in the Majors, Ryan bounced between the bullpen and as a spot starter as he posted a 6-3 overall record to go with a 3.09 earned run average over 134 innings pitched. Over the next three seasons, Ryan would pitch in both relief and start for the Mets compiling a 29-38 record over 105 games while striking out 493 batters. Following the 1970 MLB season, Ryan was traded to the California Angels and his opportunity to become a full time starter was presented.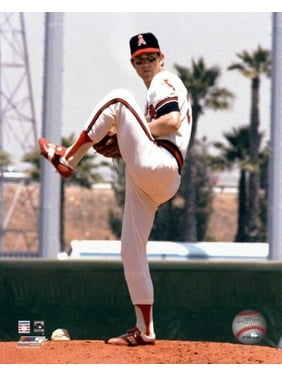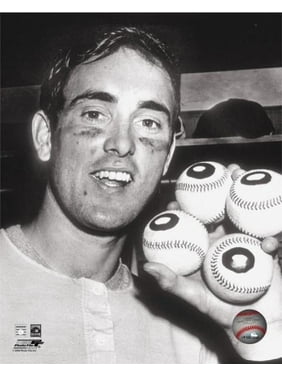 Ryan never looked back, over the next eight seasons with the Angels Ryan would go on to win 138 games while posting a 3.07 earned run average over 291 games while striking out 2,416 batters over 2181.1 innings of work. During his time with the Angels, Ryan was named to five All-Star teams, led the league in strikeout's seven times and won over twenty games twice. Along with those accomplishments, Ryan would deliver four of his seven no hitters (two during the 1973 season, one during the 1974 season and one during the 1975 season).
Youth Nolan Ryan Jersey
Following the 1979 MLB season, Ryan signed with the Houston Astros and became MLB's first million dollar player. Ryan would go on to pitch nine seasons for the Astros posting a 106-94 record, one no hitter, recorded his 3,000th career strikeout and recorded 1,866 strikeouts while making two All-Star teams. After a contract dispute, Ryan would return to the American League signing with the Texas Rangers before the 1989 MLB season. While Ryan was 42 years of age at the start of his career with the Rangers, the future Hall of Famer would record no-hitters number six and seven of his career, he became the first player to record 5,000 strikeouts and recorded his 300th career win.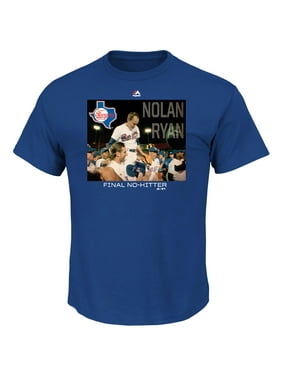 Ryan would finish his career with seven no hitters, 324 career wins, 5,714 strikeouts, led the league 11 times in strikeouts and twice led the NL in earned run average. After his playing career, Ryan would join the front office with both the Texas Rangers and Houston Astros. The All-Time leader in strikeouts, remains a fan favorite in Texas and the Nolan Ryan jerseys for both the Astros and Rangers are among the top throwback jerseys.
Nolan Ryan Memorabilia
Free Shipping Available
If its a throwback Nolan Ryan jersey or any other type of merchandise, you can look for it in our Baseball Shop.  Or you can check out Walmart by clicking the logo below. They offer fast and free shipping on many baseball player jerseys and assorted official merchandise.
We we have a Baseball Jerseys Page you should check out!  Find jerseys from your favorite teams.  See current players along with former greats.