Pete Alonso #20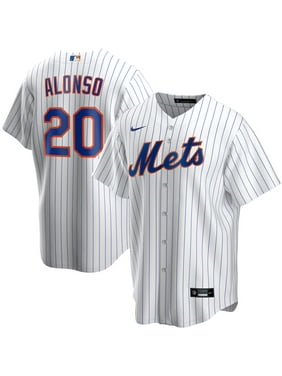 As a junior for the Gators in 2016, Pete Alonso only hit 14 home runs, so it took a little bit of projecting for the Mets scouting team to see his potential. But early indications certainly make it seem that the Mets hit the nail on the head when they drafted Alonso in 2016 with their second-round pick.
Pete Alonso Jersey
Standing six-feet three-inches tall, Alonso emerged as a force to be reckoned with when he burst onto the Major League scene in 2019. Alonso was a large part of the Mets' limited success in 2019. His solid 245-pound frame belted out 53 home runs, a major league record for a player in their rookie season.
He is a pure power hitter and doesn't worry pitchers with speed if he does end up on the base pads. He only posted one stolen base in all of 2019 and isn't likely to be swiping many more whenever baseball does start back up.
Pete Alonso Autograph
 And while Alonso isn't going to be known as a guy that hits for average anytime soon, he did post a respectable .260 batting average and a .358 on-base percentage, which led to him earning rookie of the year honors.
Those that bought a Pete Alonso jersey back in 2016, when the Mets drafted him out of the University of Florida, they have everything they could've hoped for and more happen in 2019.
Pete Alonso Rookie Card
Not only was he named the National League Rookie of the Year in 2019, but he was an undisputed All-Star. Even better, that Pete Alonso jersey is sure to be good for years to come. He's only 25 years old and is isn't even eligible for arbitration yet, meaning that chances are he's going to be a Met for a while.
The only question is whether or not Alonso can keep up his high level of success for years to come. Plenty of players have had breakout rookie seasons, only to be figured out in year two. Still, if he can build off his rookie numbers in the next couple of seasons, we might be looking at one of the top offensive players in the game.
Youth Pete Alonso Jersey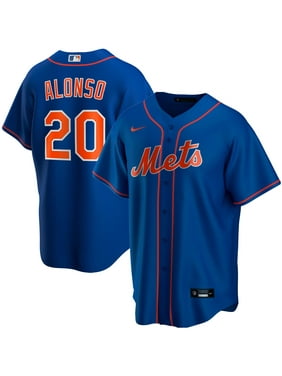 For all of Alonso's offensive prowess, he is a subpar defensive player. He committed 12 errors at first base in 2019 and posted negative defensive metrics in almost every category. Furthermore, Alonso is a righty at the plate and in the field. As a first baseman being a righty is an inherent disadvantage.
As far as transitioning to another position, Alonso is built like a prototypical first baseman: limited contact, tons of power, and no speed.
Pete Alonso Memorabilia
The ideal position for Alonso would be as a Designated Hitter but trapped in the National League for the foreseeable future, the chances of that happening remain nominal.
Still, at only 25 years old, and with everything seemingly figured out at the plate, it looks safe to add that Pete Alonso jersey to your collection. And with Alonso in the mix, the future is starting to look bright at Citi Field.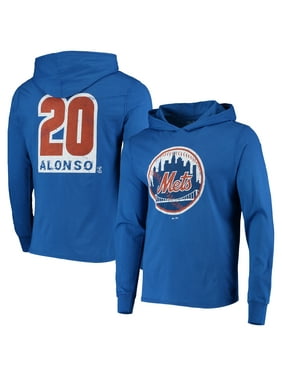 Free Shipping Available 
If its a Pete Alonso jersey or any other type of merchandise, you can look for it in our Baseball Shop.  Or you can check out Walmart by clicking the logo below. They offer fast and free shipping on many baseball player jerseys and assorted merchandise.
We we have a Baseball Jerseys Page you should check out!  Find jerseys from your favorite teams.  See current players along with former greats.