Francisco Lindor #12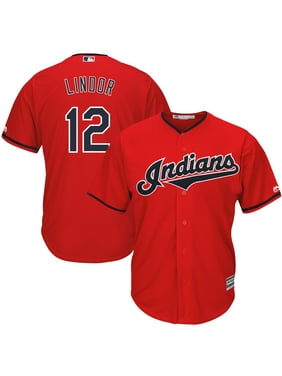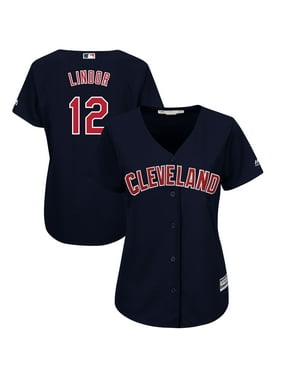 Francisco Lindor is one of the most popular baseball players in the world. In fact, the Francisco Lindor Jersey was the 17th most popular jersey league wide throughout the 2019 season. In fact, only Lindor and former MVP Christian Yelich were included from teams in the bottom-third of market size in the league. This is a testament to Lindor's popularity. The shortstop for the Cleveland Indians is a five year veteran, and in that time has been the most prominent and known player for an Indians team that has made the playoffs in 3 of his 5 seasons, including a world series trip in 2016.
Francisco Lindor Jersey
Lindor moved to Florida at the age of 12 from Puerto Rico knowing zero english and having to start his life anew. His family saw the potential Lindor had shown as a kid, and wanted to provide him with all the resources available to become a professional baseball player. The instance provided Lindor with his first major source of adversity.
Francisco Lindor Autograph
As you can imagine, Lindor found ways to tackle this adversity and strived on and off the diamond. Not only was Lindor a USA-Today All American baseball player, but people fell in love with his charm. Immediately following high school Lindor, nicknamed "Mr. Smile" was drafted 8th overall in the 2011 MLB draft, passing up a full ride scholarship with Florida State University to turn professional.
Youth Francisco Lindor Jersey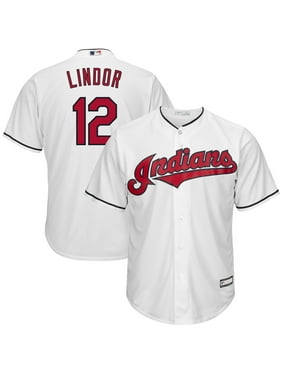 After seeing steady improvement as a youngster in various minor league systems and futures all star games, Lindor found his breakthrough, hitting .303 with 34 RBI's, 31 extra base hits, and 25 stolen bases in 104 games across the A-Advanced and AA leagues during the 2013 season. Eventually, his progression paid off and he was called up to the majors in June of 2015. Mr. Big Smile would finish second in the AL rookie of the year voting, largely due to his torrid performance in September where he hit .362.
Francisco Lindor Rookie Card
Perhaps the biggest asset of Francisco Lindor's personality is his willingness to get better. In the off-seasons, he trains with hall of famer Barry Larkin to improve his footwork and fielding ability. He also is willing to try different things to gain an edge, such as going to Tokyo to learn the Japanese Martial Art of Akido.
The work ethic paid off for Lindor who saw his Wins Above Replacement improve every year from his rookie year of 2015 (4.0) to his career best year of 7.8 in 2018. Adding into his accomplishments is the fact that lindor has made 4 straight all star games, won 2 golden gloves (for the best fielder at his position) and 2 silver sluggers (for the best offensive player at his position). All this amounts to is that Francisco Lindor has consistently been one of the best players in the world, and at age 26, he still has plenty of time to cement his legacy among the greats.
Francisco Lindor Memorabilia
Lindor's teammates view him as a spark-plug with an infectious personality. When you combine that with his ability and work-ethic, it's not wonder that the Francisco Lindor Jersey is so popular in Cleveland and throughout the league.
Free Shipping Available
If it's a Francisco Lindor jersey or any other type of merchandise, you can look for it in our Baseball Shop.  Or you can check out Walmart by clicking the logo below. They offer fast and free shipping on many baseball player jerseys and assorted official merchandise.
We we have a Baseball Jerseys Page you should check out!  Find jerseys from your favorite teams.  See current players along with former greats.