DJ LeMahieu #26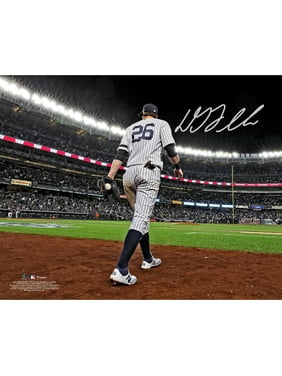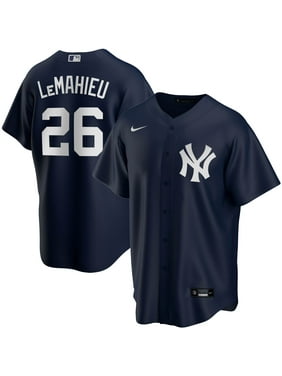 DJ LeMahieu had a career year with the Yankees in 2019. The 31-year-old utility infielder smashed a career-high 26 home runs for the Bronx Bombers. Additionally, he had a .327 batting average and a .375 on-base percentage-up from his already solid career averages. All this led to him finishing fourth in American League MVP voting and notched him his third All-Star appearance.
Still, at 6'4" and 215 pounds, it's unlikely that LeMahieu tops those power numbers any time soon. That's even considering the fact that LeMahieu is playing at Yankee Stadium, a notoriously hitter-friendly park. Before coming to New York, LeMahieu had the advantage of playing at Coors field, easily the most hitter-friendly park in the National league and probably all of baseball due to its high altitude.
DJ LeMahieu Jersey
But LeMahieu's claim to fame has never been the long ball. Throughout his career, LeMahieu has a .302 batting average and a .354 on-base percentage, and he has been a defensive stalwart no matter where he plays in the infield.
He made his major league debut for the Chicago Cubs in 2011, although he only played in 37 games that year. Following the 2011 season, the Cubs traded LeMahieu to the Colorado Rockies in a deal that ended up being a one-sided affair for the Rockies.
DJ LeMahieu Autograph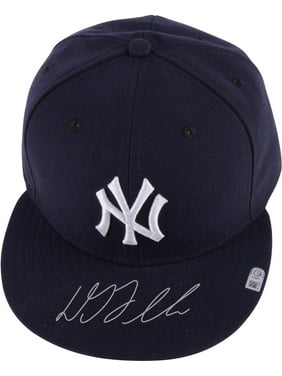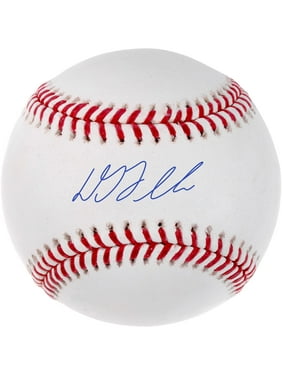 After opting to go to college instead of signing with the Detroit Tigers, who drafted him in the 41st round in 2007, LeMahieu excelled at Louisiana State University. He hit for a .350 average his sophomore year, good enough to be drafted in the second round by the Chicago Cubs in 2009.
2019 was LeMahieu's first year in the American League. He was an unrestricted free agent following the 2018 season and inked a two-year 24-million-dollar deal with the Yankees.
Youth DJ LeMahieu Jersey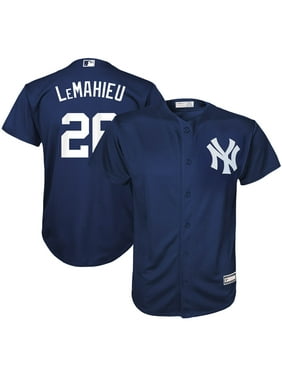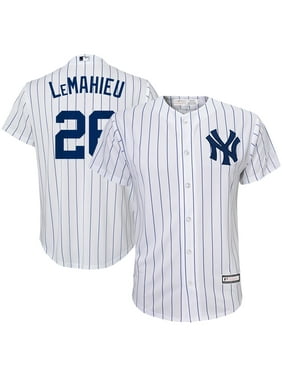 Fans thinking about adding a DJ LeMahieu Yankees jersey to their collection might want to hold off for a bit. That is because LeMahieu is set to hit the open market following the 2020 season.
Still, the Yankees have a track record of keeping the players that perform, so if LeMahieu puts up another year like 2019, chances are his position in New York is safe. Even better for LeMahieu, players that perform in the Bronx tend to have major paydays.
DJ LeMahieu Rookie Card
Add in the fact that LeMahieu can play second, shortstop, and third base, it seems likely that the Yankees will be willing to sign LeMahieu to another contract following 2020. There's always room for a versatile infielder that can find ways to get on base when he steps up to the plate.
And the Yankees used him as a versatile infielder in 2019. He played 75 games at second, 52 at third, and another 40 at first.He excelled at every position, making him a valuable addition for New York.
DJ LeMahieu Memorabilia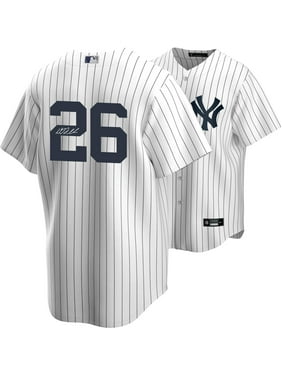 Considering that LeMahieu's numbers have remained relatively consistent over the years, it's unlikely that he struggles mightily anytime soon. So, for fans that already have their Yankees DJ LeMahieu jersey, there's no need to worry yet, LeMahieu might just end up finishing his playing years in the Bronx.
Free Shipping Available
If its a DJ LeMahieu jersey or any other type of merchandise, you can look for it in our Baseball Shop.  Or you can check out Walmart by clicking the logo below. They offer fast and free shipping on many baseball player jerseys and assorted official merchandise.
We we have a Baseball Jerseys Page you should check out!  Find jerseys from your favorite teams.  See current players along with former greats.